What's Your Home Worth?

Get a free comparative market analysis of your home's worth sent to you with no obligations.
Charlanne Divito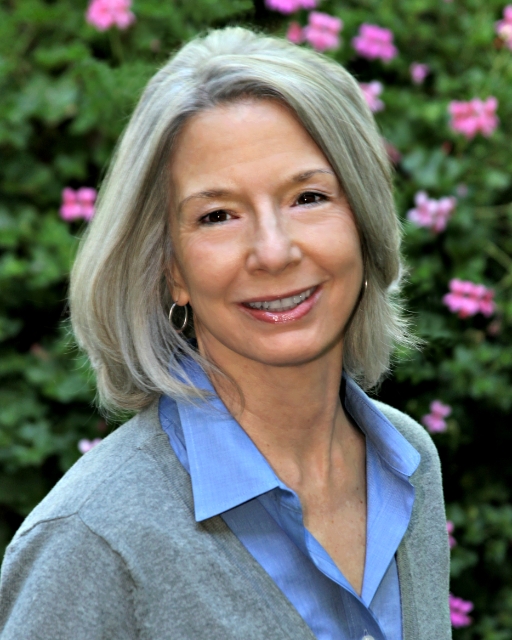 818-432-1558
Email

Studio City
4061 Laurel Canyon Blvd.
Studio City, CA

Full Program Information


Send me an email request of your needs and I will respond how I can help you and help the University of Dayton.

Please contact me at cdivito@msn.com or at (818) 414-1214 (cell or text).
UD Alumna Referral Program
Proud alumna of the University of Dayton!




see my give back program



If you stopped by here to check me out and see if my offer of giving back to UD by referring a hand picked professional (if not local to me) is real and further, reliable, please check out my testimonials.
With 24 years in real estate after a history of corporate relocations, I have been in your buyer/seller seat many times and see the other side up close as well.
If selling or buying a home, I will pay a donation to the organization (UD) of your choice, in your name at the close of escrow if you use my referral services to find you the professional real estate agent you chose to work with. If I am not local to your area, I will find a high caliber agent to service you with your approval and subject to the approval of any lender requirements if you are a buyer. Amounts will be based on price of property but will be equal to 25% of my personal commission check.
The program of giving back to UD as it currently exists was perfected by marketing graduate students at UD. I came up with what the professional organziations would require, sketched out the flow, and turned it over to Irene Dickey , a professor in the graduate school who is a noted author in social media marketing.
One of the challenges for those students was creating a system to check the success of it. I assure you that there is a monitoring system in place and that your confidence in me to provide you with a great real estate agent that will take care of your business, and that will reward the alumni funds, and that can be directed to your favorite focus....in your name, is in place.

Testimonials

Kate Kairoff
I could not have sold my home so quickly and painlessly without your expert help. You are obviously your company's secret weapon.(first time seller/relocated)
Robert Englund
Charlanne was on top of it all the way. Her follow thru was excellent down to the last detail.(buyer relocation referral to LA)
Sharon McDonough
Charlanne has represented our family twice. She did such a great job in a tough market that when it came time to sell my mother's home, I knew exactly who to call. Mom even told me she felt more like Charlanne was just coming to visit when papers needed to be signed. She was gentle and patient and got us thru a very emotional time.(moving whole family out of area)
Margaret Siegel
Charlanne is gentle, straight forward, yet direct.. She is used to dealing with diverse personalities and situations. I have sold my family home with her and subsequently bought my next home with her guiding me all the way. Some of the stuff you go thru making this kind of move can be daunting. But it went smoothly because (I firmly believe this) because she was my agent.(local government official)
David Flowers
Although I am Charlanne's son, I have to add my testimonial to this site. When I went to buy my home, I, of course, called her to discuss my offer (I live in another state). She told me what she thought about what I wanted to do. I then responded that just because she was a real estate agent in California, she did not know about my market and prices, etc. My wife and I talked it over and after some resistance; I did what my mother suggested. I am happy to say, I only beat the competing offers by approximately $100. Eventually I did let her know she was right. (obvious)
Shandi DeHaven
It was a rare pleasure to deal with an agent such as yourself. You were always on top of what was going on, kept me informed at all times, even included me in on meetings with the lender. This was a difficult transaction made easier because of your professionalism and cooperation. Let's do another! (cooperating agent)
Jayne Ritchie
She made one of the biggest steps in my life to be a great moment for me. She discussed my needs, understood them, and then used her knowledge and compassion to obtain them. (first time seller/buyer)
Mary Ann Black
Charlanne has the uncanny ability to analyze situations and get to the fundamental issues. She thinks independently and analytically, all the while considering the views of others but still able to develop her own assessment.
One more outstanding characteristic is her honesty and integrity. If she doesn't know something she will tell you and if she needs more information to answer you she will get it.(first time buyer)


Welcome to the best resource for searching for homes, provided by Charlanne Divito, Keller Williams Realty
A home is not a home because of its room dimensions or the color of the walls. It is about how you feel when you walk through the front door and when you are ready to go out that door in your journey.. And the way you can instantly envision your life unfolding in your choice.
This is about more than real estate. It is about your life and your dreams. I have an extensive ability to find the right agent for you (if you are not in my local area) and make your move successful....with as little stress as possible.
Different by design
Keller Williams Realty takes a different approach to real estate, one that is built on personal touches, win-win deals and positive results.

I utilize the latest technologies, market research and business strategies to exceed your expectations. More importantly, we listen and that means we find solutions that are tailored to you.
How we can help
Thanks for starting your real estate search with me. This website is full of information for you whether you are looking to buy or sell....anywhere.
After you have had the chance to review this information, contact me so we can tell you more about how I can help.
I appreciate the opportunity to earn your business.